Bitches Brew
02 December 2018
Badass brewin'!
A group of women from the homebrew club decided to get together and do a collaborative brew. 7 of us, plus assorted husbands got together on three of our systems: propane burner, Grainfather, and Braumeister.
The group!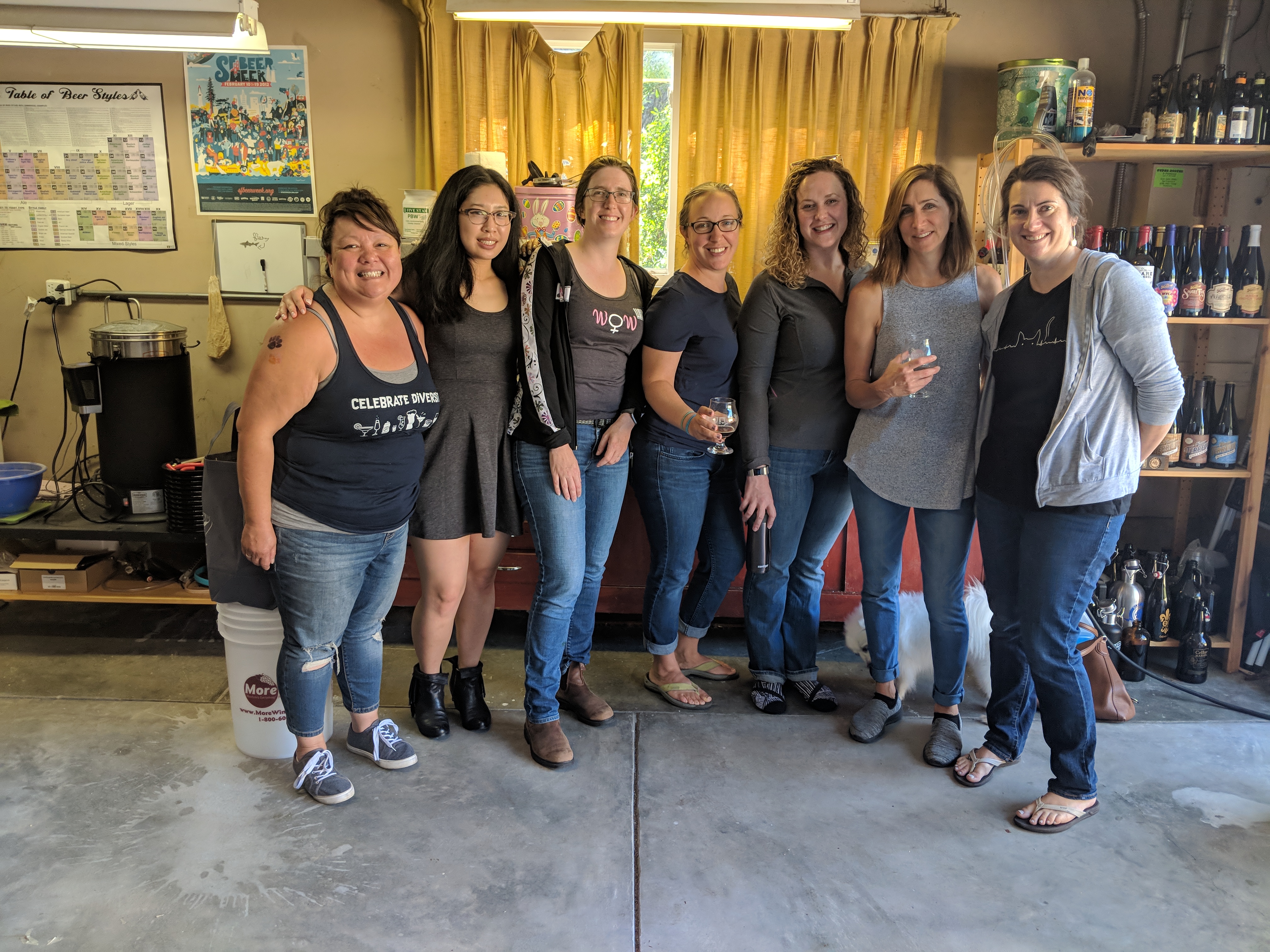 In total we made 15 gallons of Milk Stout, and six of us took 2.5 gallon home.
Each of us did something different to jazz up our mini-batch. Variations included:
Cinnamon Swirl (cinnamon sticks soaked in vodka for a while)
Chocolate milk stout (Cacao nibs added in secondary)
Several kinds of yeast
Pumpkin Spice Latte (described below)
There was a run on 2.5 gallon widemouth fermentors at our LHBS..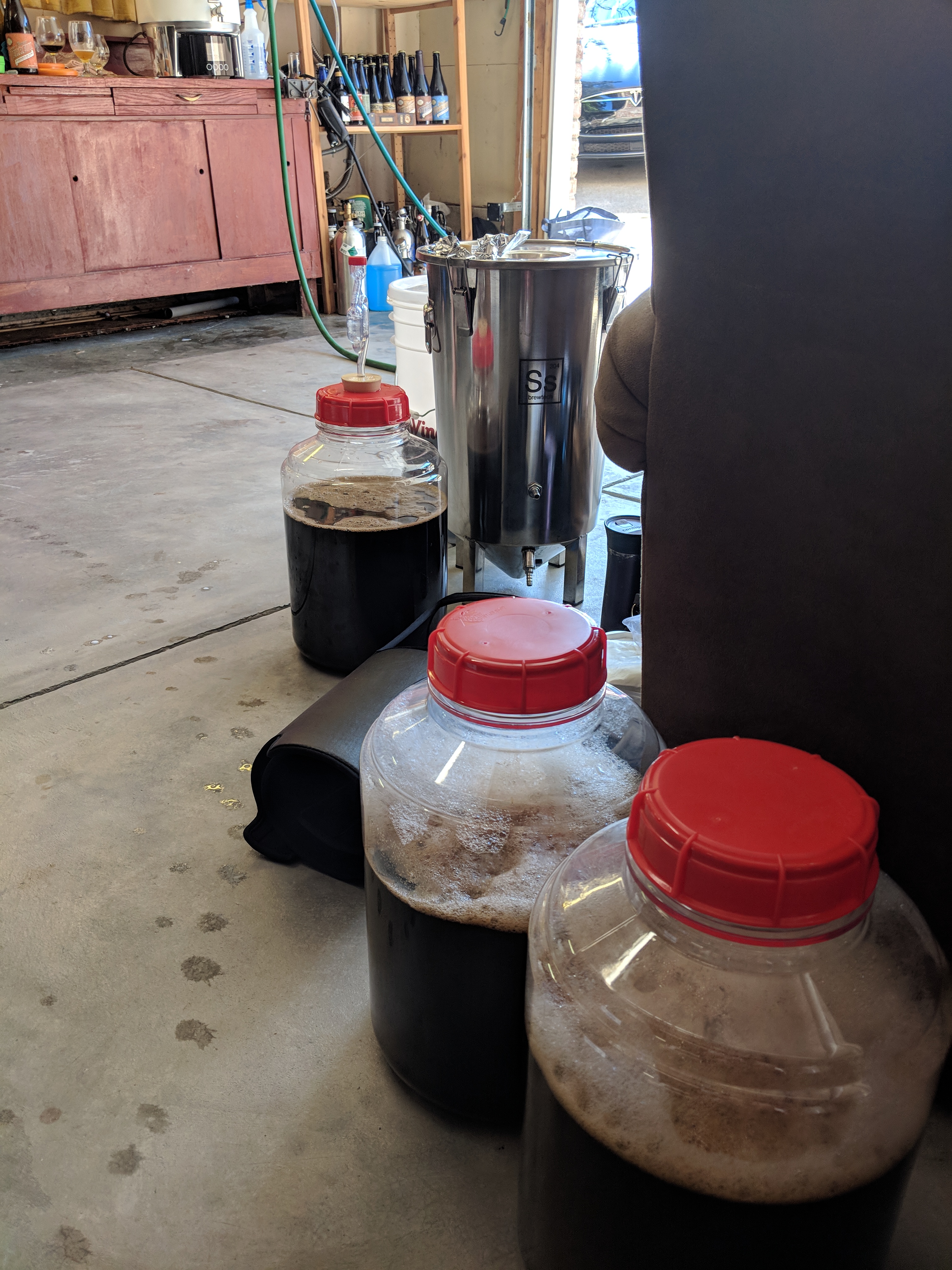 My variation was as 'basic white girl' as I could get: Pumpkin Spice Latte porter. Once fermentation had finished I added 6 oz of cold brew coffee (made with StarSan'ed equipment and previously boiled water), and 2 tablespoons of pumpkin pie spices that had been soaking in rum. Like my Chai Milk Stout, I made a tincture of spices in run and let it sit for about 2 weeks. The timing is more or less the time it takes to ferment! I mix the spices.
I decided to bottle this beer. The flavoring is rather strong, so I am not going through it quickly. Rather than tie up a keg for a long time (and possibly have the spices and coffee taste get into the lines), I did an assortment of bottles, so I can continue to enjoy for a long time to come.
This format was a really great way to share knowledge and have a fun social day supporting each other as brewers!
Tasting Notes
Overall impression- Very smooth base to work from. Oddly, even with the added coffee, I feel that my version was more of a porter based, less coffee-bitter than I would expect for a full stout.
I plan to enter this in competition, so the stout/porter designation does matter. The spicing is a little heavy. Mostly I've been enjoying this in floats with vanilla ice cream.