Chai Milk stout
01 August 2018
Because the point of home brewing is to make something weird and wonderful that you can't buy in a store….
Recipe
First off- credit where credit is due: I used the recipe for Yak and Yeti's Chai Milk Stout
What I love about many of the American Homebrewers Association recipes is that they often include instructions on how to make the recipe extract style!
The recipe I actually followed (for a 2.5 gallon batch) was:
2.6 lbs Dry Malt Extract-Pale
0.55 lbs Crisp Crystal 70L
0.22 lbs Chocolate Malt
0.22 lbs Pale Chocolate

0.22 lbs Roasted Barley

0.5 lbs Lactose

6 grams Chinook Hops

Thames Valley yeast

2.5 tablespoons of Chai tincture

Enough rum to cover spices
Spices before I added the rum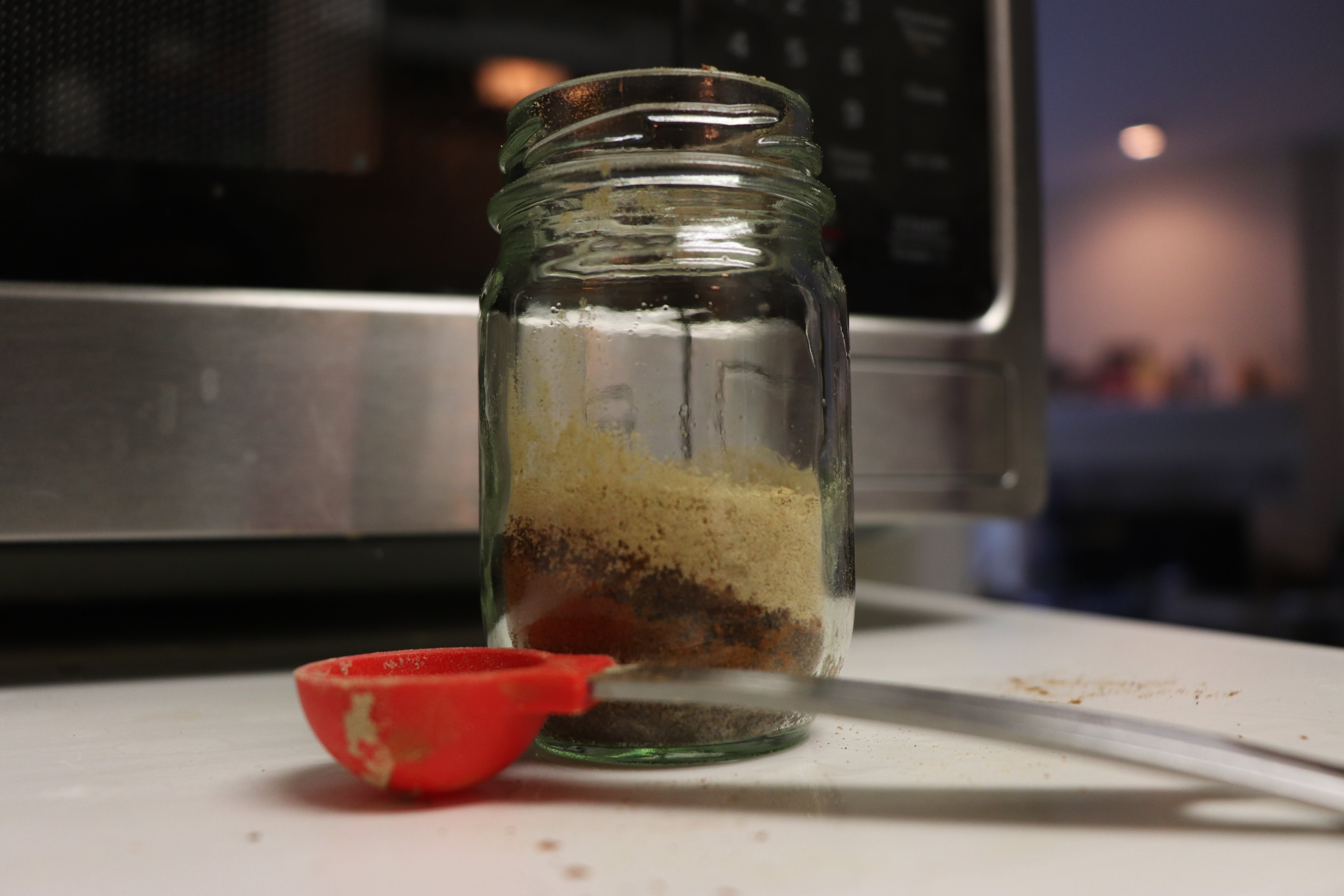 Steep speciality grains for 30 minutes
Add DME
Bring to boil and add hops
Boil for 60 minutes
Add lactose with 15 minutes left on the boil
Cool and add yeast
Make Chai tincture and let sit for a couple weeks
Ferment 3 weeks
Siphon beer into bottling bucket/keg. Add Chai Tincture to taste. I love chai spices, so 2.5 tablespoons is….. not subtle…..
Bottle/keg. If bottling be sure to have someone gently stir as you bottle so the chai spices are evenly distributed into bottles.
Enjoy!
This is an 'in-your-face' beer. It is sweet, heavy and super spiced! I love it in small quantities, and wish I had used smaller bottles. The 32 oz swing tops are hard to finish by myself. I've stopped drinking it because its summer time and just too hot for this style. Looking forward to enjoying more of these in the fall!
This post assumes you know how to brew- Want to learn? Posts on learning to brew!